This plant was given to me as a seedling about 18 months ago from a forum member who will remain anonymous (hint, initials are BB).
It grew very well in my environment, and now has a leaf span of about 12" - young plant but big! The orchid first spiked back in December but it stalled. It recently put out another spike and is about to flower on both.
I love the pattern and color - - they are awesome in my opinion!! Downside is that the flower is relatively small (1.5 inch NS) and the Dorsal sepal is heavily cupped. Perhaps both of these issues are the result of first bloom, and this particular flower blooming on a thin and small spike. Also, the flower may flatten out some as it has only been open for around 36 hours.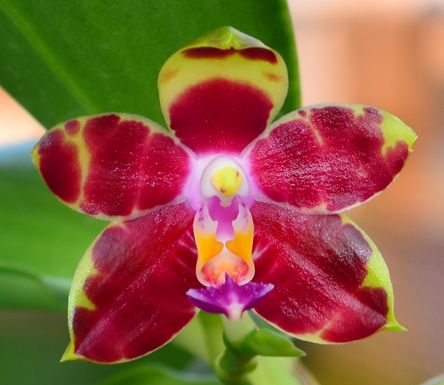 Note: If this has been bloomed already and there is a topic, please move post. I searched but could not find this hybrid as being previously bloomed.