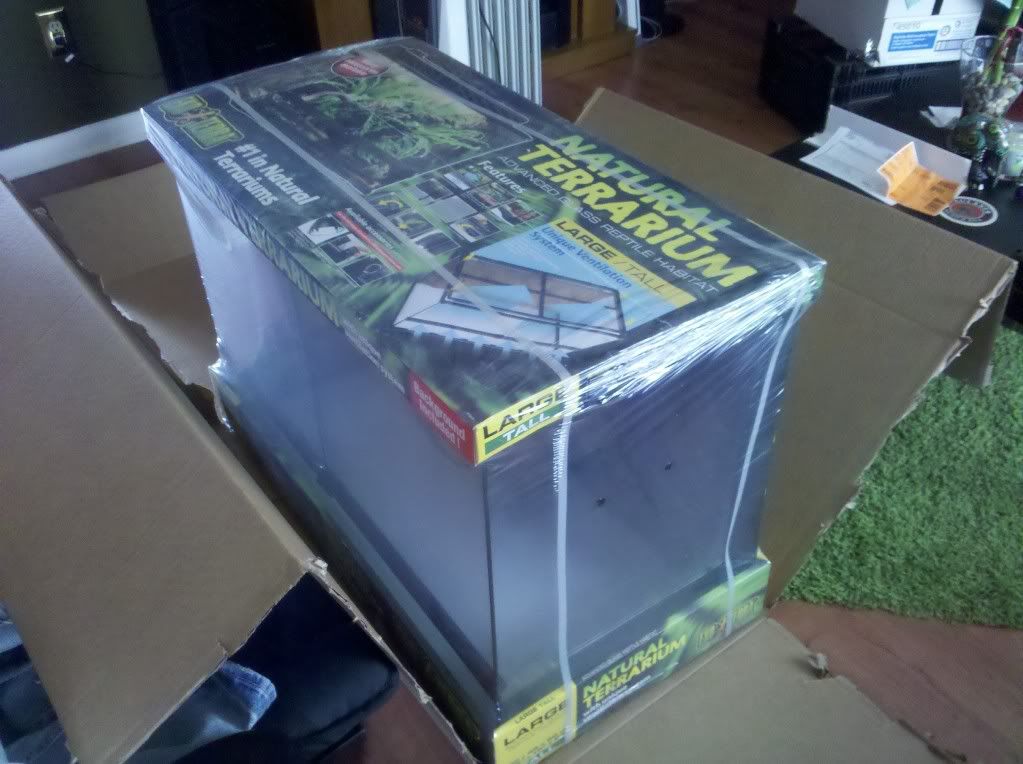 This came on the fedex truck yesterday
My significant other got me this for as an early Christmas present- early because my orchids were quickly outgrowing the old aquarium, and we are going to Charleston for the Kiawah Island Marathon this coming weekend, so we are certainly making a stop at Orchidview and I am going to need some extra space
I was inspired by Sylvi's post about her exoterra terrarium. The size I chose however is 36x18x24. I am still using my 2ft4buld T5 lighting. May need some additional lighting, but everything looks good so far. I'm also using a custom-cut of plexiglass to help seal off the top and keep moisture in. Here is a picture after I got all the orchids in. Today I moved my rigged computer fans in as well, but don't have a pic just yet...
my Phal amboinensis and Phal tetraspis/speciosa 'C#1' are the plants currently in bloom. I'll throw a pic of each in with this post for fun
Phal amboinensis- I really enjoy the fragrance of this one!! Spicy, my S.O. thinks it smells like 'hot glue' lol! I like the break in color on the top sepal, this is the second bloom and the first time it's had a color break.
Phal tetraspis/speciosa 'C#1'- first bloom on a very tiny plant. fragrance is... interesting, reminds me of old-fashioned bar soap and tarnished copper, kinda stinky... but interesting flower regardless. Does anyone know if the normal strain of tetraspis has similar fragrance, never seen one in person...